Can I pay in installments?
Yes, it's possible to get your Motion S with payment in two installments!
Here's how it works:
Go on our website --> https://equisense.com/products/equisense-motion-s-pack
Select the color of the attachment you prefer (brown or black)
Click on "add to cart"
Click on the blue "Partial.ly" button on the cart overview page and complete your order. The first installment of 50,1% of the price is withdrawn when ordering and the second installment of 49,9% one month later!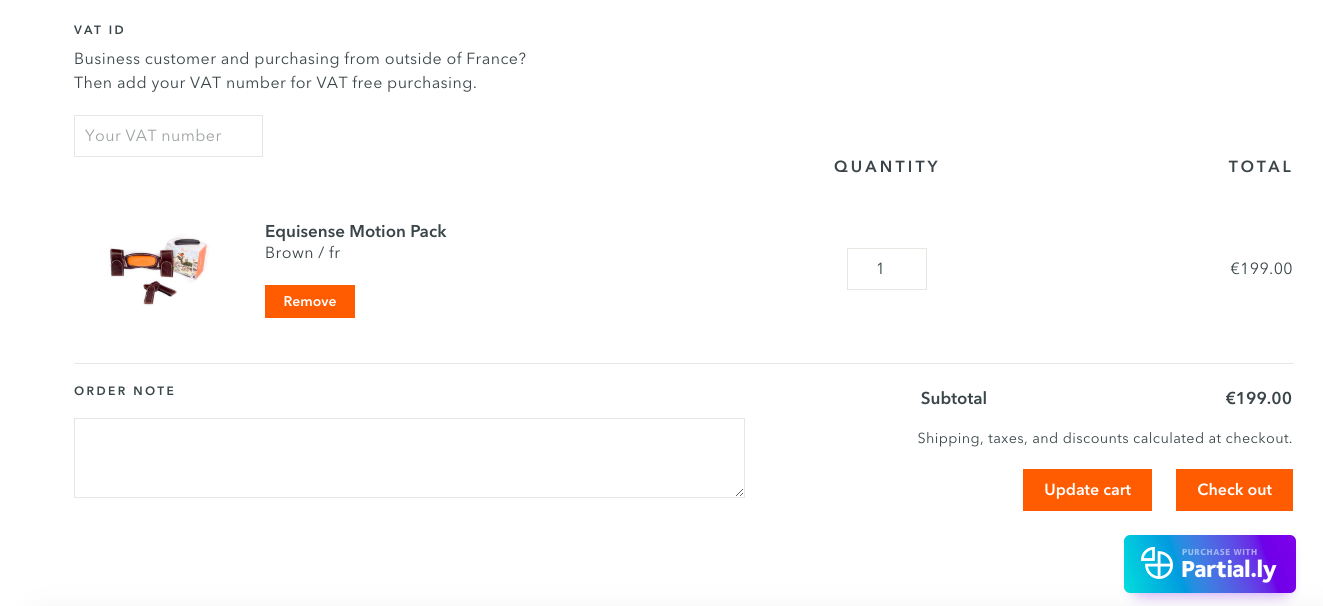 ---
---