How do I interpret the graphics of the cadence?
The graphics help you visualizing the improvement of your cadence over time.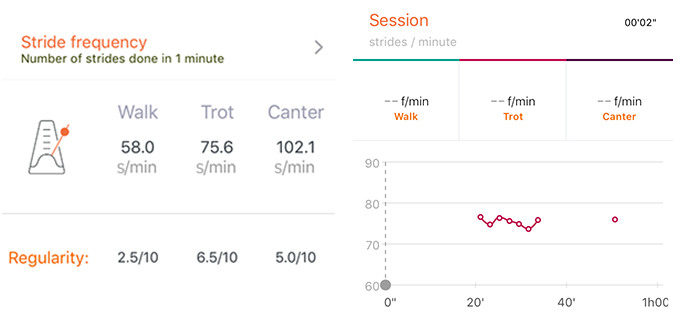 Horizontally, you can see the duration of your session. Vertically, you can see the number of strides per minute. The curb shows the overall regularity of the cadence: you can see at what moment your horse changed its cadence, and if there was an increase or decrease. Thus, you can analyze what moment/exercise affected your horse's cadence… This will give you an idea of what to improve during future sessions.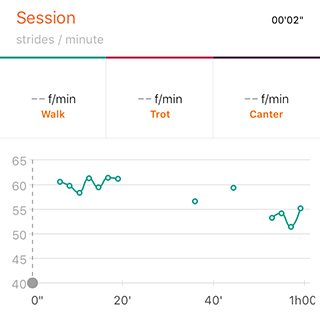 Example of a not very regular cadence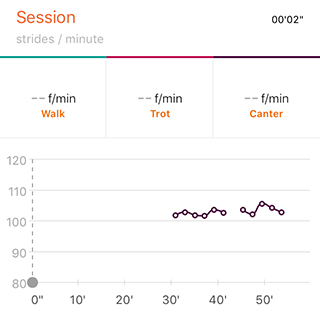 It is possible that there is only a scatter plot or no curb displayed: like in the example below. It's simply because you did not spend enougth time in this gait so we are not able to give you a trend.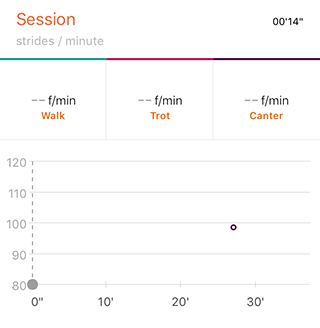 ---
---