How do I Fasten the Motion / Motion Essential Attachment to a Stud Girth?
To fix the attachment, we've marked the different parts with L (Left) and R (Right) indications which you can refer to. Make sure to respect these indications to correctly fasten the attachment to your stud girth.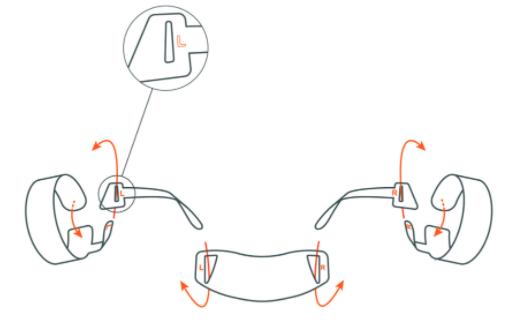 Once you have assembled the attachment, fasten it to your girth using the velcro. The velcro must be pointed towards the outside and the back of your horse: ensure that the orange protection case is correctly centered and securely attached to the girth.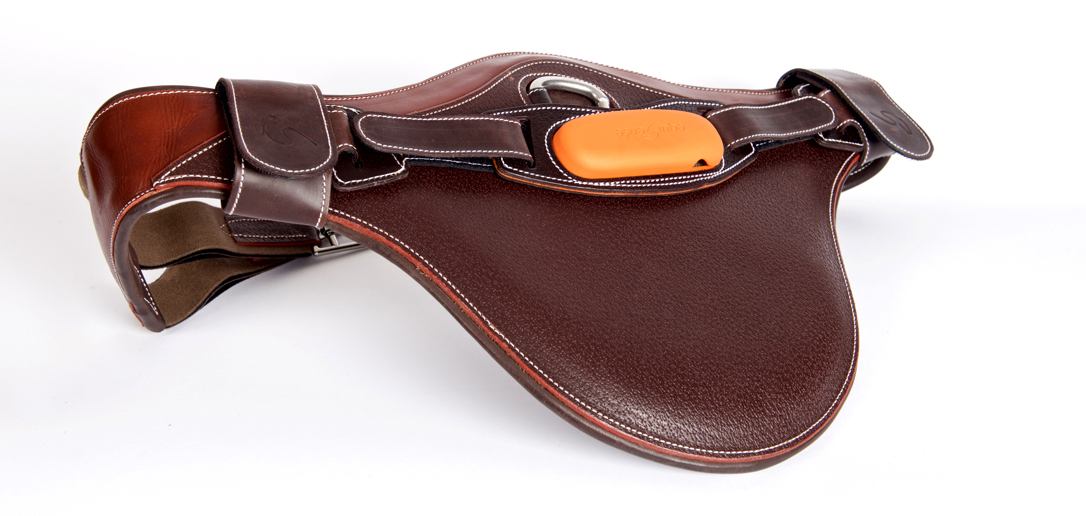 A correctly fastened attachment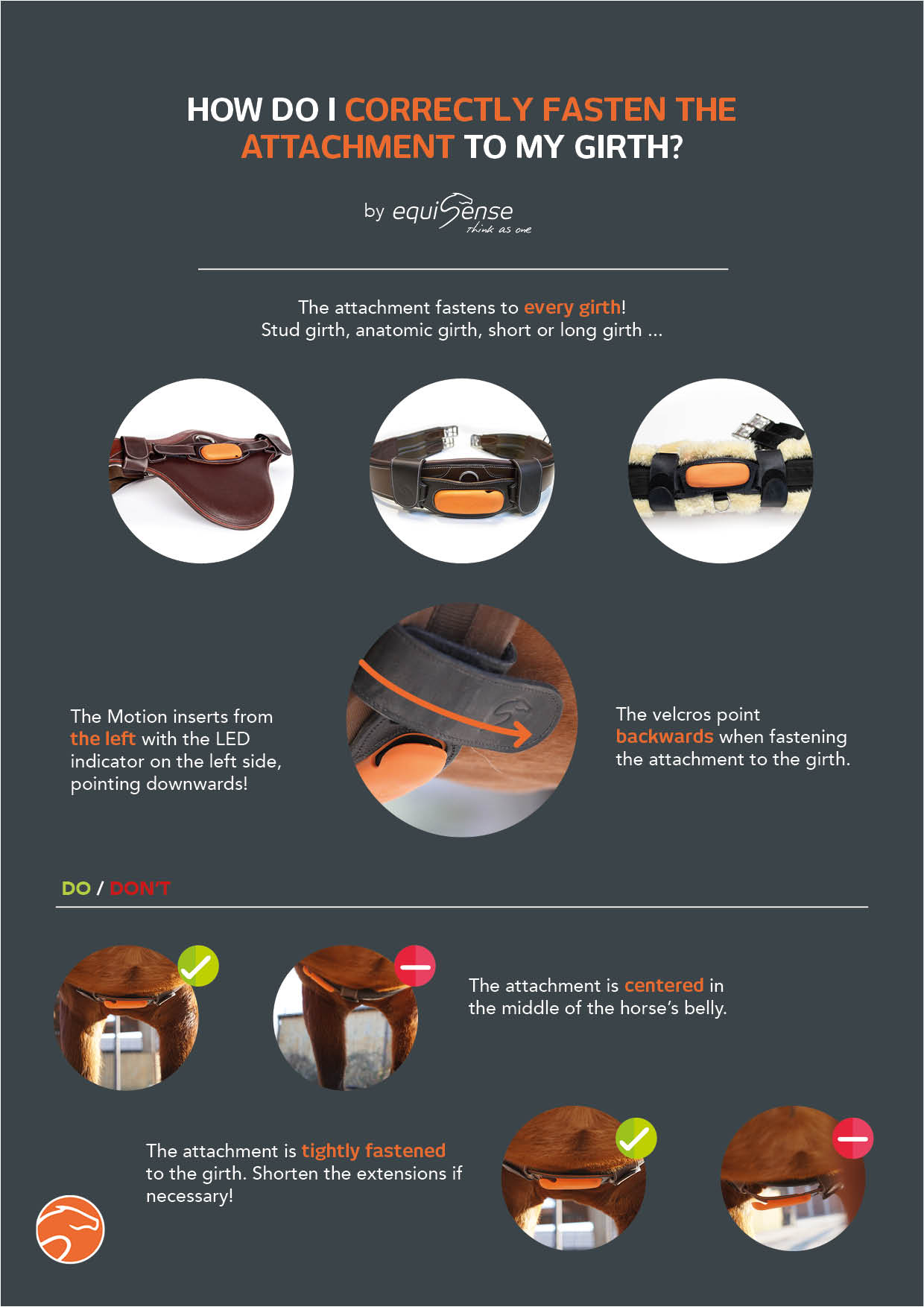 The attachment can be fastened to any girth using the velcro.
---
---